ARANJUEZ. CHINCHON. COLMENAR DE OREJA. A CULINARY EXPERIENCE IN RURAL MADRID

Aranjuez. Chinchon. Colmenar de Oreja. Personalized Tour through Rural Madrid, preferred destination of Madrid Wine Tours and Culinary Experiences.
Travelers rate our personalized tour through South of Madrid as an attractive and original Day trip from Madrid.
A personalized tour led by licensed guide and expert in ecotourism Mr. Hernan A.Satt , who is also founder of Madrid Museum Tours.
Have you heard of Aranjuez and its amazing Royal Palace of Aranjuez and its Royal Gardens ?
We have 3 more insider tips for you, all included in this magnificent Day Trip from Madrid through the rich agricultural region in Rural Madrid :
A personalized tour through the awesome museum Ulpiano Checa in Colmenar de Oreja.
The most authentic of all Madrid Wine Tours, in a traditional family winery.
A genuine, local gastronomic experience in Chinchon
Mr. Hernan Satt will pick you up at your hotel in one of our luxury Vans  and will drive you to Aranjuez, a former favourite spring vacation spot of the Bourbon Kings of Spain. Mr. Satt will guide you privately through the Aranjuez Royal Palace, a privileged, cosy, sensuous and luxurious mark.
Among the strongest tourist attractions of the Aranjuez Royal Palace are :
The indescribable beautiful Porcelain Room. Made by famous craftsmen Giuseppe Gricci and Italian painter Genaro Boltri. In this Porcelain Room held the Kings private interviews with visitors of high lineage.
The Queen's Royal Bedroom and its opulent rosewood furniture
The magnificent Imperial Stair with its one-piece steps of 14,5 feet, in white limestone from Colmenar de Oreja.
The Arabic Cabinet was the Royal Smoking Room. Excellent duplicate of the 2 Sisters Room of the Alhambra Palace in Granada.
The Gala Dining Room
This private tour continues with an easy walk through the Aranjuez Royal Gardens, which beauty inspired the eminent Spanish Composer Joaquín Rodrigo for his famous Aranjuez Concert.
Next, our Van will make its way into charming country roads flanked by unspoiled agricultural landscapes until we arrive to Colmenar de Oreja, a beautiful village located between the Tajo and Tajuña rivers. You will love its renovate Plaza Mayor, set in a rural area of harmonious agricultural landscapes.
Afterwards, Mr. Hernan Satt guide you privately through the astounding Museum of Ulpiano Checa (A post-Romantic Spanish master of the art of painting whose splendid pictorial compositions transcend the academic style and show an overwhelming expressive force. Some of his masterpieces inspired many impacting scenes of Hollywood hits like Ben Hur, Sodom and Gomorrah or Lawrence of Arabia ).
Now, imagine yourself strolling in a round Plaza Mayor , surrounded by balconied houses, that also serve as a bullfighting ring? This is Chinchon, the last destination of our personalized tour Aranjuez and Chinchon, Art and Gourmet Experience in Rural Madrid.  Gorgeous ancient churches, medieval remains, vast panoramic landscapes, handicrafts and last but not least, worldwide famous for its red garlics and aniseed liqueur.
Chinchon's gourmet specialties are amply renowned in the Madrid region. You will enjoy a memorable culinary experience at the best restaurant in town with local wine-pairing: Malvar white wines, and Tempranillo or Grenache red wines.
Have we convinced you ?
Contact us and prepare yourself to enjoy a singular Day Trip from Madrid.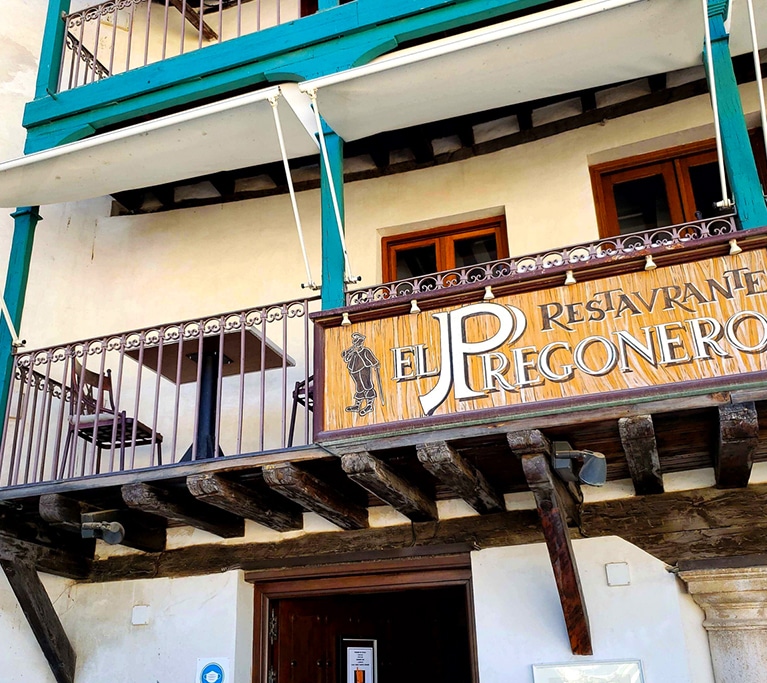 | | | |
| --- | --- | --- |
| 1 – 2 persons | SMALL VAN | 837 € |
| 3 – 4 persons | SMALL VAN | 998 € |
| 5 – 8 persons | BIG VAN | 1140 € |
*Prices in euros per tour, not per person (21% VAT to be added)
Less than 7 days before the Tour: 100% cancellation cost.
Length: 8 hours – from Wednesday to Sunday – in Private Van.
Languages: English, French, German, Italian, Russian, Spanish.
Pick up / Drop off: Your hotel in Madrid.
Lunch: It includes a fantastic Gourmet Lunch, local wine taste, admissions to Ulpiano Checa museum and Royal palace of Aranjuez
Driver: Your driver is licensed guide of Madrid, Art Historian and expert in sustainable tourism.
Cancellations: before 8 days of the tour: NO penalization.
Less than 7 days before the Tour: 100% cancellation cost.
Book this tour: Please fill in the contact form and we will contact you within 24 hours to confirm it.
Satisfied customers with our services
Year of foundation of Madrid Museum Tours
TripAdvisor Certificates of Excellence